I hope so because I just can't keep this updated the way I want. I try my best but it just doesn't work out.
So my LittleFee Pipi girl - who is named Rowan is at the face-up artist. And so is Vendelin's head. It's very exciting and I'm really eager to see how they both turn out.
I got some clothes I had ordered from
Spampy.
As usual the quallety is amazing and it's all so cute. There's two outfits for Rowan. Since she's not here yet and Shilling is wearing a pair of shoes that's a pain in the a. . . behind to get off and put on Tjalfe agreed to moddel the outfits and the wig like the littel gentleman he is. (And after some serious bribing)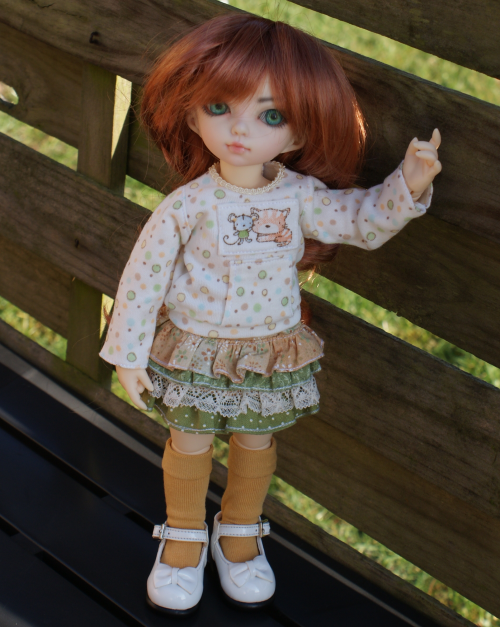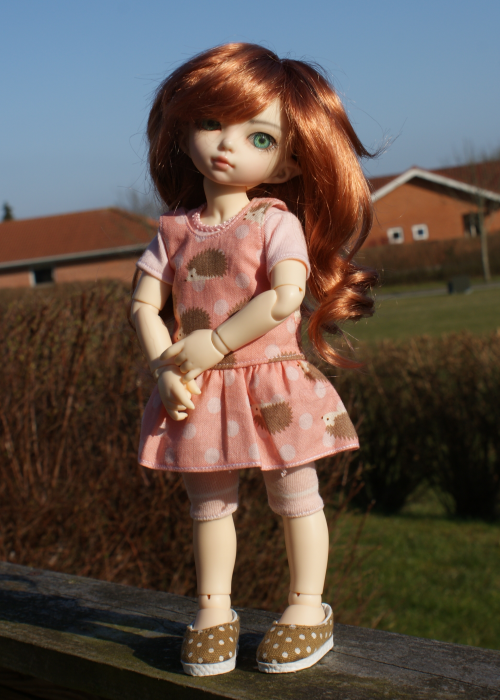 I also got an outfit for the PukiFee Cupid I want. She named herself a while ago. Her name is Snowdrop. I tried to tell her that all my PukiFees have one syllable names but she didn't care. Her name is Snowdrop and that's that! Her wig is the white and pink Jpop Winter Angel and I have a pair of gray Enchanted eyes for her. Anyway here's Sif moddeling her wig and outfit.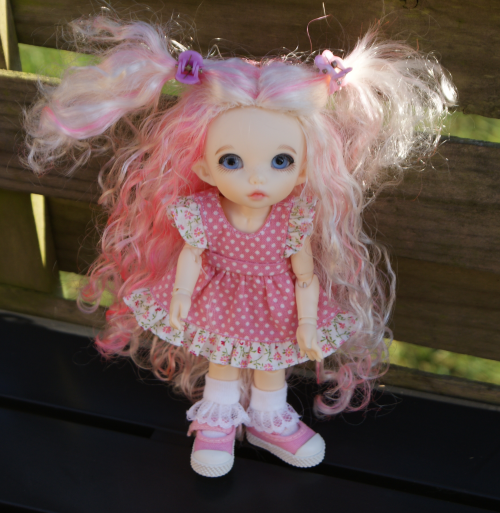 Sif now wants a dress just like it but in blue. Oh dear!
Dustbunnie