Saturday I shipped the heads of my three Custom House kids - and my PukiFee Hamster - off to the spa. They are going to visit a friend in Australia for treatment. It's very exciting but I'm of course going to miss them while they are gone. And I'll be worried about them too. I hope they will have a safe trip both ways.
Doesn't it look sad . . . and somewhat creepy too? LOL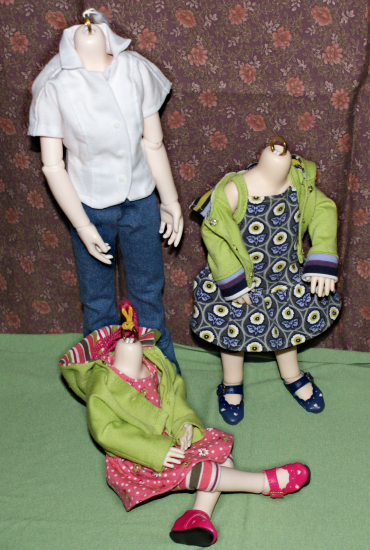 I begin to get a bit unpatient waiting for my SoulKid Apple. I ordered her through ThinkPink April 2nd and they ordered from SoulDoll April 25th. It's been over three month now and I think in's beginning to be too much. Sigh!