Once upon a time there was a doll company called Custom House. They had event after event after event and the crazy Danish woman knew they were really really slow sending their dolls out. Still she was stupid enough to buy two heads as a split in a group order. Then the waiting began. And she waited and waited for over a year. She started to think she would never get the heads but finally they came.
The person doing the group order lived in USA and since the crazy Danish woman wanted face-ups by an American artist, she asked the person who ran the group order if she would be kind enough to hang on to the heads for a while.
Then the crazy Danish woman waited again. After months she finally got the chance to get the face-up artist to do her heads. The talented artist
Xhanthi
did a wonderful job with the heads and the crazy Danish woman was very happy. She ordered wigs - and while she was at it she ordered wigs for two other dolls as well.
She also ordered some special eyes for the bigger of the two heads, but they hadn't turned up when the wigs came. The crazy Danish woman really loved the wigs though and couldn't wait to show them. Even though her pictures weren't the best. It was just some quick ones she took when she received the wigs.
Here's picture of the little Bisou girl. Her eyes are a bit wonky because my fingers are too big to place them right.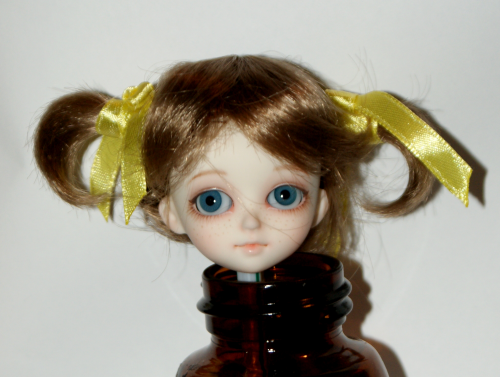 Here's the Spia girl just after she arrived: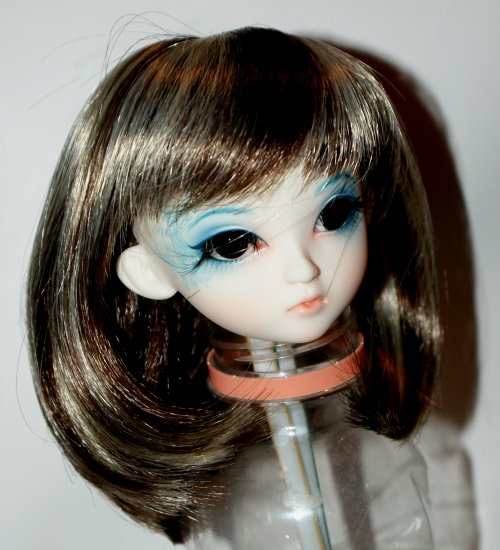 And with the new wig: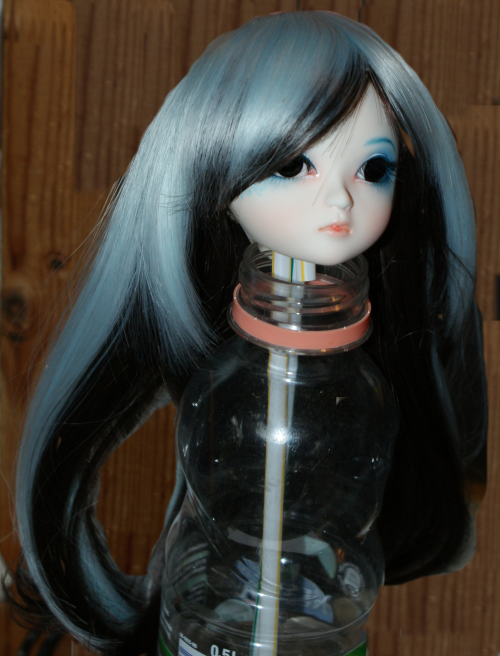 Kieron also got a new wig. He's very happy with it partly because it hides his scar somewhat.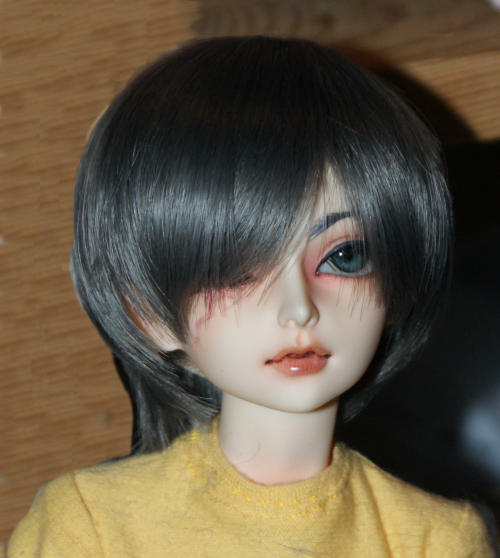 And then there was a wig for a LittleFee Chiwoo that I want - but haven't even ordered yet. (I know I'm crazy. LOL)Tjalfe was so kind to try it for me.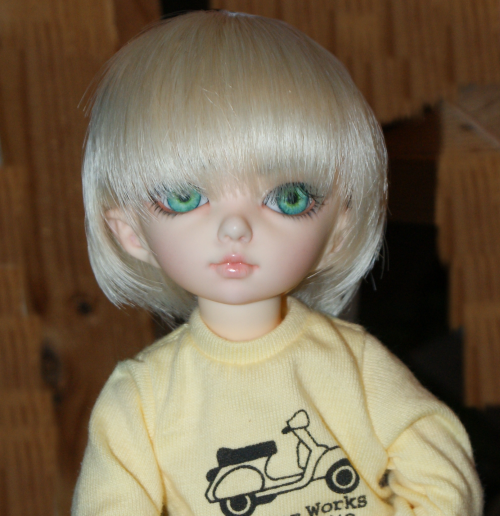 Dustbunnie