So much has happened since I updated last time. First I took some pictures of all the stuff I had for my incomming PukiFee. Have a look!
First there's all the shoes. Only the two pairs to the left in the first row and the three pairs to the left in the second row are new. The others I already had. I bought them for Ulja (Tinybear Moona) and Amaryllis (Soom Mini Gem Uyoo Elf)The new shoes are from
Ruby Red.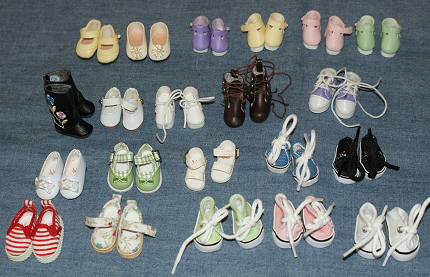 Clothes from
Spampy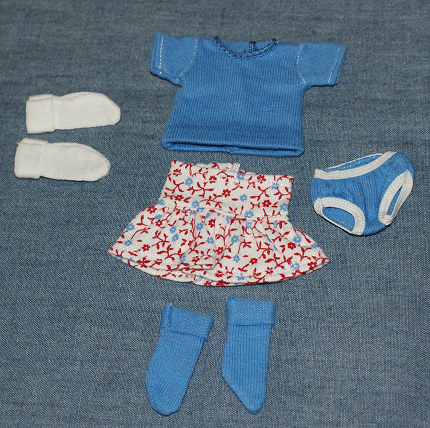 And hair and eyes. The wig is a custom colour from
Tinybear
(pale blond with periwinkle) and the eyes are 10mm sable glass eyes from
Ginarolo
at DOA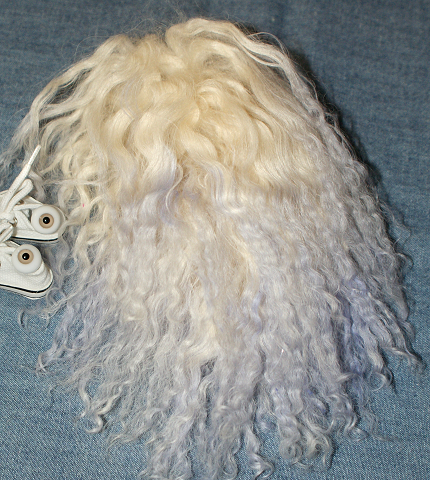 Then the body for Tjalfe - my LittleFee Shiwoo elf face-plate - was on it's way. That ment I had to pull my act together and get the face-up done. And now I was working I gave Pipaluk and Kristoffer a face-up too.
I'm not too happy with them, especially not Kristoffer. Pipaluk might be technically not so good but the face-up expresses her personalety like I wanted. Anyway here they are:
Pipaluk - as you can see she's also got her right wig now. It's from Ruby Red as well.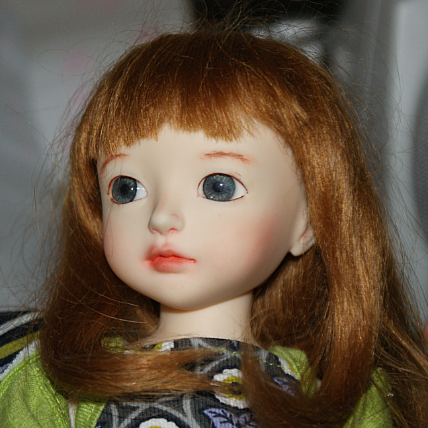 And Kristoffer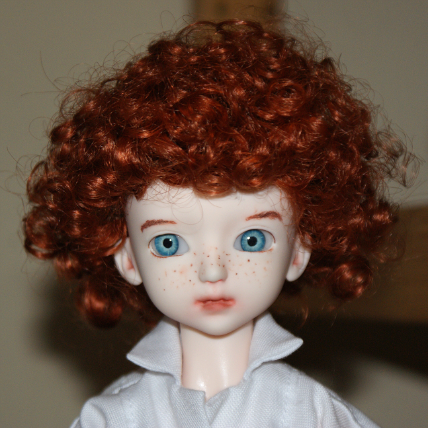 July 14th I could finally pick up poor Tjalfe's body at the post office. I was soooo excited to finally put him together. I'm so in love with this boy. He's such a sweet guy. A little serious and thoughtfull though he's got plenty of humor. He's also a very clever little guy. Sorry he's full of hair from his haircut.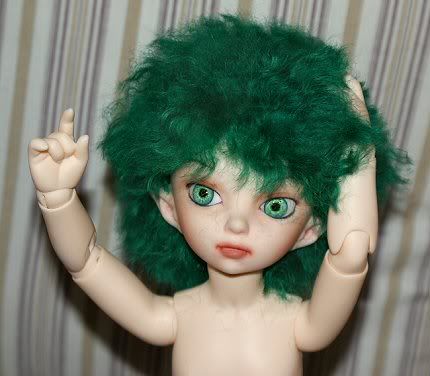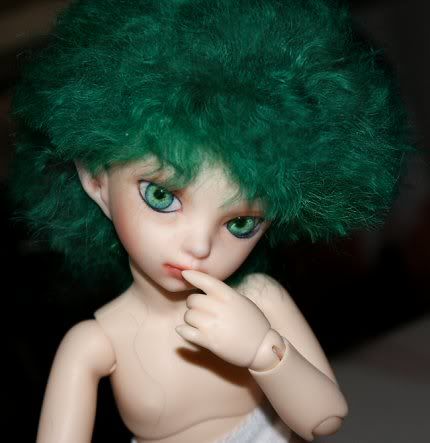 At first I didn't have any clothes for him. I had a pair og blue pants with flowers and pink edges I got for Krusemynte but . . .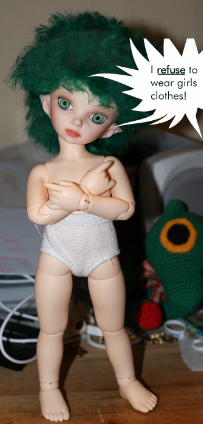 After a while I managed to talk him into accepting a purple t-shirt and I made him some shorts. Here he's hanging out his favorit place just beside my computer monitor