Post a picture of a doll and an animal!
Since I don't have any live animals I can photograph with a doll I hope this will do. My hamster with his hamster. LOL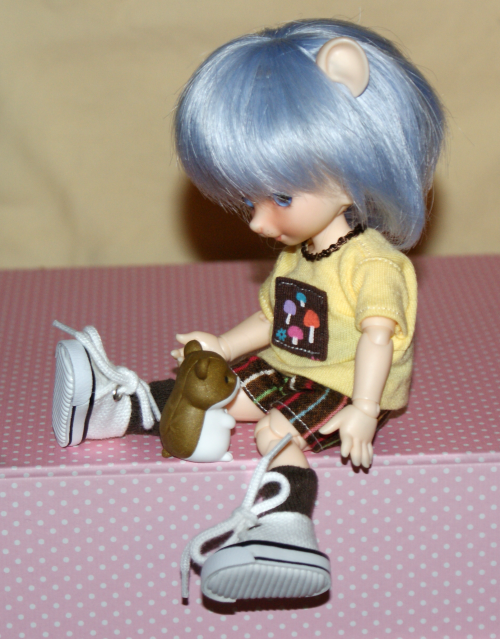 Quark (PKF Hamster boy) has named his hamster Booh! That way he can hide behind doors or sneak up behind people and shout BOOH! - and then claim that he was just calling for his hamster.
Dustbunnie